Founders
I remember the early days of my cricket. Waking up early morning and going out in the park to play with other kids, the passion hasn't faded away a bit. Continuing that journey in Japan, I had the privilege of meeting some of the equally cricketing frenzy friends and that's where we set the foundation of this club called Tigers cricket club. It's been more than 10 years now and the club has come a long way it's like watching your baby grow from strength to strength and it keeps us going as well. I wish my members all the success and hope that we put our club name on every trophy that exists in Japan.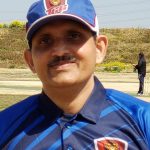 Dasappan Nair Sakthi Kumar
Club President, TCC
Following cricket from my father's transistor to the current digital world, my passion for the game has only increased. In that journey full of incredible rides of both joy and despair, the founding of Tigers cricket club in Japan had been a crowning jewel. It continues to be an incredible learning experience to share Jersey with so many Tigers from different part of the world and have the opportunity to interact and make friends. It's an absolute honor to call the biggest and best cricket club in Japan and its members as family. Let's continue to rule.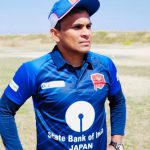 Rajeev Subash Nair
Playing cricket was my biggest passion since childhood. going out with friends and play together is always exciting! after came to Japan, we formed a club with similar like friends to play cricket, that is Tigers cricket club! it has been a fantastic journey for Tigers since then. Now Tigers club have more than 50 members and it keep on increasing every year. It is really proud to see how Tigers club grow up since beginning.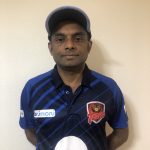 Anil NT
Cricket comes Naturally to everyone in India and it did to me as well. Hard to imagine life without cricket and even harder to imagine life without cricketing friends. 10 years back in Japan when I met equally cricket frenzy people that's where the club was formed. This club means a lot to us, it shows our values as people and team and demonstrates our passion for the game. The tiger's cricket club has achieved many great feats recently and I am sure it will achieve many more in the near future. Good luck to all the members.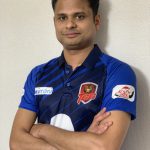 Gijo Sivan
It is been 35 years since I am being madly in love with this great game! And when coming over to Japan in search of work, the biggest worry I had was whether I get to play Cricket. Then I found some friends who were crazier and this great club Tigers was formed. From then on, as a student of the game, as a player, as a leader, as a mentor, to wear the Tigers jersey has been the most fulfilling experience of my life. I loved the great friendships I could build, sharing great and fun moments with young players half of my age,  enjoyed the great victories, got hurt at painful setbacks, laughed at the mistakes we made..and in many ways Cricket reflects life and Tigers the club and its family has been an integral part of my life and long may it continue..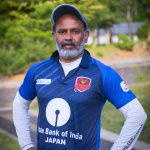 Thoppil Joseph Udayaraj
Cricket has been a passion from childhood, whether it is about playing it with the custom made bats in the paddy fields in kerala or watching the wonderful journey of India team becoming a superpower over the years. Being in an alien nation which is so obsessed with other sports like baseball, there was not much hope left on playing this wonderful game, but there was that continued passion to find some options to play which drove a group of friends to find an alternative to the paddy fields in Kerala and that found us a cricket ground near Tsurumi river and thus Tigers Cricket Club was born. There has been no turning back from that start and from that time Tigers became an integral part of life in Japan and the progression of the club from gully cricket in Tsurumi ground to where we are today, it is a humbling experience. I would like to thank all Tigers who were part of the journey together and for the amazing time and the great memories, it produced!! We had our ups and downs in the journey in terms of cricketing results, but the camaraderie, passion, and strength of the club have been only in one direction and that is what defines Tigers cricket club. I look forward to great times ahead with all Tigers and participate in the exciting journey ahead for the club! Once again, Thank you Tigers Cricket Club!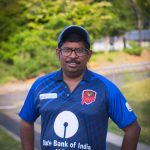 Babu T S